Mitch Stephen Invites you to attend and learn to Be The Bank – The Art of Owner Financing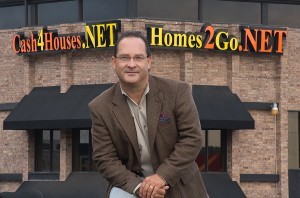 Your Host Mitch Stephen
Mitch is the author of the series MY LIFE & 1,000 HOUSES and his first book subtitled Failing Forward to Financial Freedom depicts his transition from disgruntled landlord to exhilarated Owner Financier with now over 1,500 acquisitions to his credit!
His second book is from the MY LIFE & 1,000 HOUSES series is subtitled
200+ Ways to Find Bargain Properties was released in response to the biggest question of the day; How do you find such great deals?
Mitch has inspired investors across the country and helped hundreds of aggravated landlords learn THE ART OF OWNER FINANCING where an investor can lose all those liabilities of being a landlord but keep the cash flow!
What's MITCH's motto?....
STOP BEING A LANDLORD... and BE THE BANK!
Mitch will share his inspiring story and talk with me about:
-Why Owner Financing is so powerful
-Landlording vs. Be the Bank
-Getting paid to create substantial, long-lasting cash flow
-Selling Notes without giving a discount
-Navigating the laws and regulations-Don't even worry about Dodd-Frank
-How to get paid 6 TIMES on every deal!
-How to do it all with OPM (other people's money)
-Why Private Lenders will love you!
- How today's Market is the best ever for Creative Owner Financing
Attend this with your notepads ready to take down amazing new ideas and tips.
Get registered today!