What would you do if you were pain-free, every day?
Imagine if you…
Trusted your body and what it could do
Never worried about hurting yourself when trying something new.
Knew exactly what movements to do on a regular basis (and actually did them) so that you felt stronger and had less pain every single day.
Stopped worrying about your body + pain and started living your life at 100%, enjoying adventures with your family, knocking big goals off your bucket list and never ever stopping to think twice about if your body will get you there.
---
I get it - you're tired of being in pain. I was too! But here's the good news - your body has an infinite capacity to heal and you CAN get out of pain without having surgery, taking more pills, or spending more hours in a doc's waiting room.

How do I know this? Because I did it for myself - for starters, I healed a bulging disk and sciatica in 2009 with self-care and movement and have never had the issue again. Plus, I've seen it happen time and time again with my clients.

No matter how long you've been in pain or the long list of labels that have been slapped on your body - life without pain is possible.
DURING THIS WEBINAR YOU WILL LEARN:
SUPERCHARGE YOUR STRETCHING: You know you should be stretching - but what do you when it hurts? Discover how to move beyond basic stretching and make lasting change in less than 15 minutes a day
NO MORE BORING EXERCISES: Ditch the boring PT exercises that aren't making a dent. Learn how to avoid another injury or surgery with self-care, myofascial release and targeted exercises and that are creative and fun (and actually work).
TACKLE YOUR TENSION: Does foam rolling actually work? Can you use household tools to dramatically change your tension and pain (so you can stop having weekly tension headaches)? 100% yes and I'll show you how to get rid of annoying neck, shoulder, and low back pain!
GET STRONGER: Your body already knows what to do, but after multiple injuries or years of less activity - it can sometimes forget. Learn how to set yourself up to get stronger every single day (without having to spend hours working out).
MIND MATTERS: Think you're in pain? You are. Think you can get better? You can! Unlock the brain science on how to use creative mindfulness techniques and break out of pain and worry spiral.
PLAN A PAIN-FREE TOMORROW: Go on all the hikes. Plan your dream European vacation. Get back adventure time with your family without worrying if you'll make it all day long. It IS within reach - and I'm here to show you how to build a body that is resilient enough to make it happen!
---
Time Left Until Webinar Starts...
---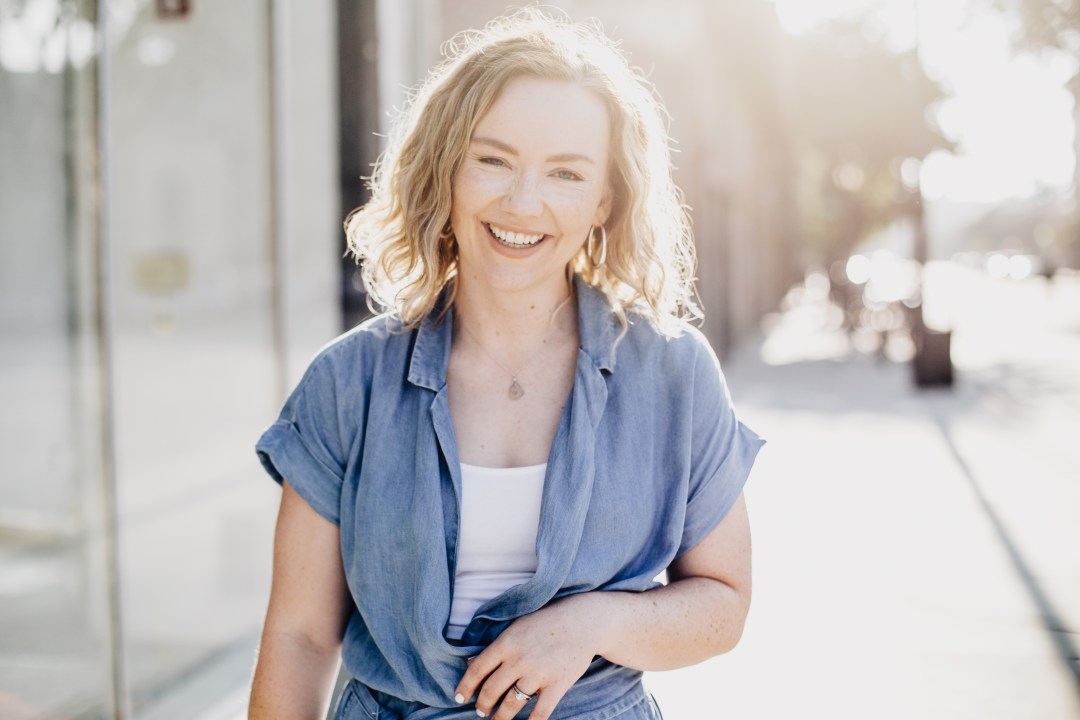 Alexandra Ellis is a Self-Care and Wellness coach who specializes in helping people get out of pain through self-care, wellness, and movement. Many of her clients are people who have been gritting their teeth to push through it and others don't even realize that a life without pain is possible. Her teaching and studies focus on injury prevention, rehabilitation and wellness, inspired by her studies at UC Davis where she earned a BS in Exercise Biology. She has made it her life's mission to better understand how the body works to help you take back control of your self-care, strength, and injury recovery.