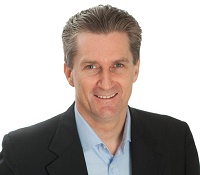 Live Online Training
How to Increase Profits, and Employee Productivity with KPIs, Without Paying $1 More
You'll see an actual case study using KPIs and team building strategies for a multi-million dollar company that added $280,000 to its net profit in 6 weeks.
Yes, Save My Spot !
When You are Going to Learn
What You Will Learn On This
Free Webinar:
The Secret Business KPI
This KPI is either not known, or not put into practice in 95% of businesses, yet it's the most important KPI of all.
How to Increase Net Profit by $280,000 in 5 Weeks
See the actual case study of a multi-million dollar turnover business where using KPIs and team engagement strategies he achieve this remarkable result.
How to Setup a Business Performance Structure
You'll learn how McDonalds built their empire using 3 ingredients that form a business performance structure.
WARNING: LIMITED SPACE AVAILABLE
This popular webinar is perfect for businesses above $1M than want a motivated team to grow it rapidly and very profitably, without the owner working hard to drive it.
Yes, Save My Spot !