Simple Strategies for Better Event Marketing (How to get more butts in seats!)
This presentation will provide a deeper look into the place that events hold as a marketing tool, provide some best practices around promoting the event and go in-depth into best practices for online registration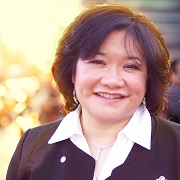 for events. One important campaign type that many nonprofits and small businesses have used, but would like to learn more about, revolves around Events.
When you run an event you want to make sure that you leave ample time for the promotional activities that will drive your registrations, and you want to create and provide an optimal online registration experience.
If you have run events or are considering running events, and you'd like to build on your knowledge of these two important elements of running a successful event, this session is for you.