Free Online Training
Live Masterclass: The Secret to a Fearless Life of Freedom And Abundance
(without selling yourself out!)
Register Now
Melissa Dafnis
Melissa Dafnis is on a mission to help you achieve a life of Freedom and Abundance! She is the founder of 'Break Free and Be', and a Freedom Lifestyle Coach. Her purpose in life is to share her knowledge, passion, and expertise with others who yearn to live life on their own terms. A life-long seeker of freedom herself, she is currently living her dream life traveling in an RV. She loves living an authentic life so much that she makes every effort to help you to awaken, understand, and achieve the life of your dreams. Through her heart-centered and no B-S style of mentoring, she supports, encourages, strengthens, and inspires you to achieve your dream life. She is known for her content-packed workshops and classes that give you immediately actionable, quality content. This Master Class includes questions, techniques, ideas, and solutions to help you confidently achieve your goals and dreams.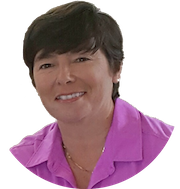 Time left until webinar starts…
Here's What You'll Discover On This Free Training:
The 5 Keys to Unlocking the Secret that all the "Success Gurus" have wrong,
My "Special Recipe" to stop THINKING ABOUT and START LIVING your dreams,
3 common Myths and Misconceptions you may have fallen for in the past (that are keeping you stuck!),
How not to sell yourself out,
The Actual Techniques I use to help my clients have massive breakthroughs,
The little-known 'Steps-within-Steps' that unlock 'The Secret', and
What you can do NEXT to have your BREAKTHROUGH to Freedom and Abundance!