How to Raise Private Money Without Fear of Failure: Arm Yourself with the Tools and Training that WORKS NOW!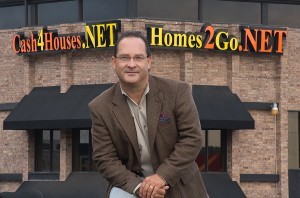 Your Host Mitch Stephen
Today we are going to dive into Why Private Money is So Important....
How do You Find Private Lenders is the #1 Question!
Mitch and Mike Powell will inspire you with simple but amazing concepts you can use immediately.
-Changing Your Mindset for Success
-Get Out of your Comfort Zone and Get "hit by the money truck"
-How You Can Be Confident What You have to Offer Lenders is Valuable
-What Terms should you be offering Private Lenders
-What is a Wrapable Mortgage
-The #1 Reason Investors Fail to Raise Private Money you need to know
-Why using a Bank 100% is NOT good for your business
-What You Can Learn from Other Successful Investors
-Why Private Lenders Will Love What YOU Have to Offer them
Attend this with your notepads ready to take down amazing new ideas and tips.
Get registered today!
Mitch, Just a brief note to let you know I secured an $80,000 private money loan to purchase an asset or two... This course is a game changer, I am telling you. Next time I see you it will be ME buying drinks. Lol. You are the best. Thank you,! --Al C-- Chicago, IL
Mitch is the author of the series MY LIFE & 1,000 HOUSES and has written 3 Books Failing Forward to Financial Freedom depicts his transition from disgruntled landlord to exhilarated Owner Financier with over 1,000 acquisitions to his credit!
His second book is from the MY LIFE & 1,000 HOUSES series is subtitled
200+ Ways to Find Bargain Properties is being released in response to the biggest question of the day; How do you find such great deals?
His third book is from the MY LIFE & 1,000 HOUSES series is subtitled
The Art of Owner Financing
Mitch has inspired investors across the country and helped hundreds of aggravated landlords learn THE ART OF OWNER FINANCING where an investor can lose all those liabilities of being a landlord but keep the cash flow!