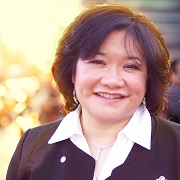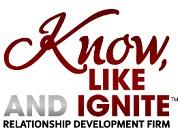 Join us for our exciting webinar!
Presenter: Maria Elena Duron
Webinar Date: Thursday, July 19 at 3:00 PM
Build Your Online Marketing Toolkit with Email and Social Media Every business needs an online presence and a marketing strategy. Building your online marketing toolkit and growing your business with Email and Social Media Marketing is a must. In this workshop, we'll look at the most effective tools and strategy + ideas to grow your business.
This workshop will focus on how to optimize your email and social media marketing and how to cultivate the relationships that matter most to your business or non-profit.

Attendees of this presentation will learn:
What marketing really is (and isn't).




How marketing has changed in ways that benefit small businesses.




The importance of setting goals and objectives for your marketing efforts.




The 4 Pillars or Marketing Success - a framework that shows how different marketing activities all fit together, and will help small businesses reflect on their own marketing program.




It's ok to start small, to start where you already are.




Campaigns in general: what is a campaign, types of newsletters




What to write about in your newsletter or announcement and how to consider using images




Subject line best practices, and when to send your newsletter




The importance of understanding how connected email and social media are...they have to be done together.




What types of additional tools might be useful