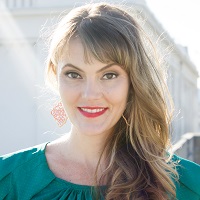 Ami Mariscal
Prosperity & Happiness Producer
---
FREE TRAINING - Systematize Your Lead Generation & Sales Conversions
Focusing on the big picture vision and the next steps is something that we can all use some reminding to do. In this free training video, we cover both principles and tactical actions that you can put to work right now to scale up your profit with a systematic and resilient approach.

These principles and tactics apply to nearly all industries and types of businesses because it's based on classic wisdom and what's working now combined.
Here's what we'll cover:
The Blackholes Sucking your Profit into Oblivion
(Here's what's stopping you from scaling up your profit.)
Explode Your Revenue
 
(Principles to purposefully scale your revenue in a systematic & resilient manner)
2 Sources of Infinite Leads
 
(Both inbound and outbound approaches)
Making It Happen
 
(The best way for you to put your new wisdom to work for you)
Get more leads and convert more sales with the information you will absorb in this free training.
---