"Dennis Henson Invites You to Attend this Webinar and Discover The Perfect Capital Funding Solution"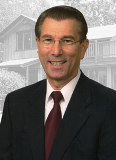 Dennis Henson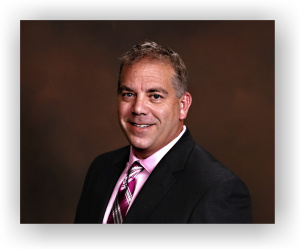 Lane O'Bryon
Massive Problem:
Ever since the bank meltdown in 2008, real estate investors and business owners have faced a massive and universal problem. The problem is that the lending community has become extremely fractured and incredibly difficult to navigate.

Most people have literally no idea where to go to get financing when their bank is not an option, and for most people, the bank IS NOT an option.
The Perfect Solution:
Lane O'Bryon has solved this massive problem by consolidating a highly relational database of Funding Sources into a "Smart Filter" or Portal that can very accurately pre-qualify almost any real estate or business financing request.
His online education and database has been developed over years of field testing, research, and conducting hundreds of interviews with industry experts and leaders.
Virtually anyone that is interested in investing in real estate from the mom and pop fix and flipper, to the very large commercial real estate investor to anywhere in between, is someone that could benefit from this Amazing Resource.
Plus anyone that has a base of contacts or clients that need money for real estate OR for business including:
Mortgage brokers, Realtors, Commercial Real Estate Brokers, Business Brokers, CPA's, Attorneys, Financial Planners AND MORE will greatly benefit from this program.
GET INSTANT ACCESS TO THE BEST SOURCES OF REAL ESTATE CAPITAL
BEST RATES AND TERMS IN THE NATION!
Just a few of the Best Funding Options Available Now:
FIX AND FLIP! HIGH LEVERAGE (LOAN TO VALUES AS HIGH AS 90% OF PURCHASE PRICE AND 100% OF CONSTRUCTION COSTS!)
LONG TERM BLANKET LOAN WITH SUPER LOW RATES!
BUY AND HOLD!
GROUND UP CONSTRUCTION!
RARE DEVELOPER LOANS!
1-4 UNIT INVESTMENT PROPERTIES!
5+ UNIT MULIFAMILY!
COMMERCIAL REAL ESTATE!
OWNER OCCUPIED REAL ESTATE!
PRIVATE EQUITY!
UNSECURED FINANCING FOR ANY BUSINESS PURPOSE!
Regardless of credit, size, and experience- we can very likely find a home for YOUR Scenario!
Register Now and join Lane for a 40 minute webinar that will show you just how easy getting Capital for your Deals can be.