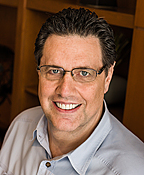 Join me for our exciting encore webinar!
Just register right NOW and reserve your seat... it's 100% FREE!
Presenter: Tom Antion Encore Presentation
(Tom Will Answer All Your Questions)
Webinar: Business Success: 45 Tips in 45 Minutes


Event will be presented 3 Convenient Times Today and Tomorrow

You can now watch on IPad, IPhone and Droid AND

We can now text you a reminder
During this Webinar you will learn:
45 Business Success Tips that have helped make Tom a multimillionaire and that he knows will help you too.


Tom's ONE SENTENCE BUSINESS PLAN he has lived by since he was ten years old and still uses today to run his companies.


Stay till the end and you'll get a super million dollar tip and an audio file telling you exactly how to implement the tip.

The title is: "How to Be in Front of One Million Warm Prospects in the Next 90 Days"


And like all Tom's webinars you'll get much, much more...
Just register below and reserve your seat... it's 100% FREE!