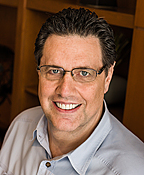 Join me for our exciting webinar!
Just register right NOW and reserve your seat... it's 100% FREE!
Presenter: Encore Presentation with Tom Antion Live Answering Your Questions
Webinar: Video Playlist Secrets
Webinar Date: Three convenient times this week
Doing What Tom, Mike Stewart and Jeff Herring Cover in this Webinar is GUARANTEED TO Help You:

Put together "Curate" content from others and yourself for fun and profit .
Make more money with curated content membership sites. 
Build your list with unique opt in gifts. 
Keep your list members happy (nurture gifts) so they stick with you forever.
Learn a bunch of creative ways to build your expert stature by being seen with other highly respected experts.



PLUS:

  Mike and Jeff will have three super secrets with regard to Video Playlists.




SUPER PLUS:  Virtually all the tips 

are IMMEDIATELY USABLE.

Just register below and reserve your seat... it's 100% FREE! Three Convenient Times this Week PLUS Tom will be available to answer all your questions.