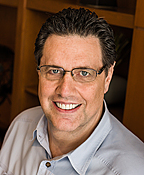 Join me for our exciting webinar!
Just register right NOW and reserve your seat... it's 100% FREE!
Presenter: Tom Antion
(Rebroadcast with Tom Answering All Your Questions)
Webinar: Copywriting 901: The Fast Track to Writing Words That Sell
You can now watch on IPad, IPhone and Droid AND

We can now text you a reminder
During this Webinar you will learn:
30+ Different elements and techniques that go into a winning salesletter.


All the details of 4 critical elements for any salesletter that can skyrocket your sales.


One of the most powerful psychological principles you can apply immediately to get people to do EXACTLY what you want.


And like all my webinars you'll get much, much more...
Just register below and reserve your seat... it's 100% FREE!