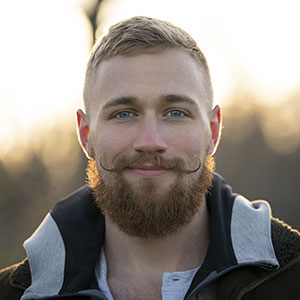 Chandler Stevens
Chandler Stevens is one of the world's leading movement specialists.
He specializes in helping entrepreneurs and business leaders unlock peak performance through a no-BS approach to the body/mind connection.
---
What You Will Learn On This Free Presentation:
A step-by-step game plan to move better than ever before, eliminate overwhelm, and take years off of how your body feels and functions.
How to get off the PT, chiropractic, and massage merry-go-round so you can make a lasting change in the way your body moves.
Stretching is a key ingredient for flexibility, right? Wrong. I'll show you why focusing on stretching your muscles can actually create MORE tension in your body.
The simplest way almost anyone can escape fatigue and tap into boundless energy.
What NOT to do when you're stressed - and why (get this wrong, and you'll turn yourself into a ticking time bomb of pain, illness, and burnout)
Why it's so difficult to stay consistent - and why your body will actually REBEL against your best efforts to make a change (when you know this, you'll be able to move past resistance and procrastination whenever you need).
What causes the high performer trap of over-reaching and burnout - plus how to understand and safely expand your limits for sustainable growth.
How to build strength and range of motion while skipping the gym (this little reframe is 24x more effective than regular training)
90% of American adults are exposed to this rarely-discussed phenomenon, and it's directly responsible for the stress and overwhelm they feel throughout their lives. Learn how to reduce your risk and protect your body from its devastating effects in Stepping Stone #5.
---