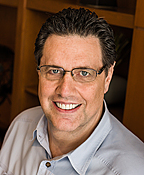 Join me for our exciting webinar that could truly change the course of your career!
Just register right NOW and reserve your seat... it's 100% FREE! AND...
PLEASE, PLEASE, PLEASE put this on Facebook and Twitter. I guarantee your friends and colleagues will thank you for it if they attend.
Presenter: Tom Antion
(Encore with Tom on Live Answering All Your Questions)
Webinar: "How to Make a Fortune Speaking at Fundraisers"
You can now watch on IPad, IPhone and Droid AND

We can now text you a reminder
During this Webinar you will learn How To:

Use Fundraisers to get tons of publicity. . . meet high power producers, hosts, writers and journalists who will welcome the chance to work with you.


Get powerful testimonials you could never access in any other way. . . these will be your main tools for people to start calling you to do fundraisers for their group.


Network with influential people that love to attend fundraisers. . . Many people you would like to reach won't come out for anything. . . . but they will come out for fundraisers.


Structure deals so that both you and the group make money . . . In fact, in most cases you will make more than the group and if you do it like I tell you, they won't mind a bit.


Save people from rotting their teeth out. . . .WHAT? . . . I'm serious and you'll see what I mean on the webinar.


Structure and monitor the agreement so you get the biggest attendance possible. . . you don't want only three people showing up and if you aren't careful, it could happen that way.


Avoid disasters that could ruin the entire event . . . unexpected costs could eat up the money . . . don't let that happen to you.


How to find meeting space with awesome AV equipment with ZERO costs. . . almost every community has gorgeous meeting space available on a complimentary basis. I show you where to find it.


And Like All My Webinars. You'll Get Much Much More...
Just register below and reserve your seat... it's 100% FREE!
Don't forget! You can now view my webinars on your IPad, Iphone and Droid and we'll even Text you your reminders!