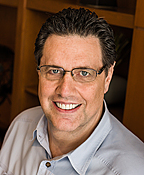 Join me for our exciting webinar!
Just register right NOW and reserve your seat... it's 100% FREE!
Presenter: Encore Presentation with Tom Antion Live Answering Your Questions
Webinar: 30 Speaking Tips in 37.625 Minutes
Webinar Date: Monday, September 21
Doing What Tom Covers in this Webinar is GUARANTEED TO Help You:

Improve your onstage performance EVEN BEFORE you get on stage.
Make more money with repeat bookings and product sales.
Implement a bunch of techniques to have them rolling in the aisles.

Learn what to watch for so you don't have disasters during your presentation.
Use really cool attention gaining devices to have the audience concentrating on every word you say.



PLUS:

Tom will have three super genius techniques that will have the audience think you are the president of Mensa :)



SUPER PLUS:

29 of the 30 tips are IMMEDIATELY USABLE.

Just register below and reserve your seat... it's 100% FREE! Three Convenient Times this Week PLUS Tom will be available to answer all your questions.