"Watch the Webinar Replay featuring with Joan Stewart, aka The Publicity Hound, and Joel Friedlander"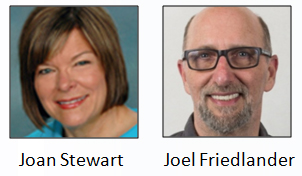 Most authors struggle to maintain a blog while also writing a book. Yet blogs pull traffic, introduce you to potential readers, and help you sell your work. A blog that offers fresh content weekly is one of your most powerful marketing tools. It's also a time suck.
This webinar shows you 7 fast, easy ways to create traffic, build readership and sell more books from your blog. You'll also hear answers to dozens of questions participants asked during the call.