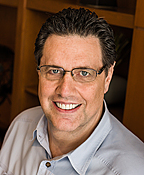 Join me for our exciting webinar!
Just register right NOW and reserve your seat... it's 100% FREE!
Presenter: Encore Presentation with Tom Antion Live Answering Your Questions
Webinar: Real Fast Social Graphics
Webinar Date: Tuesday, September 29
Doing What Daniel, Tom, and John Cover in this Webinar is GUARANTEED TO teach you how:

One "Tip-o-Graphic was repinned over 1.4 Million times and drove over 122,547 website visitors.


To create your very own Book-O-Graphic that folks will love and share virally.


you can effectively use Pinterest even if you're not a graphic artist and couldn't design your way out of a wet paper bag.


The characteristics of the most shared info-graphics on Pinterest and how you can exploit them - and its not what you're thinking ;-)


One unbelievably simple hack can make your graphics jump off the page . . . you want your stuff to stick out like a sore thumb amid all the noise.



PLUS:

 You'll see a gorgeous yet simple graphic created in real time . . . I'm positive you'll be saying, "I can do that!"

Just register below and reserve your seat... it's 100% FREE! Three Convenient Times this Week PLUS Tom will be available to answer all your questions.