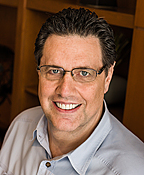 Join me for our exciting webinar!
Just register right NOW and reserve your seat... it's 100% FREE!
Presenter: Tom Antion
(Rebroadcast with Tom Answering All Your Questions)
Webinar: "How to Maximize the Value of Any Speaking Engagement"
You can now watch on IPad, IPhone and Droid AND

We can now text you a reminder
In this super high content webinar you will discover:

How to raise your fee and get it.



How to use regular publicity and "very specialized" speaking

publicity to earn more at each engagement




How to negotiate multiple bookings


How to have an array of upsells just waiting for the meeting planner to say YES.


How to add tremendous value to each engagement so you are always in demand


Solid Deposit and cancellation policies that will earn you more money


How to sell when you aren't allowed to sell.


How to work "No Fee" speeches to maximum financial advantage.


How to get booked at public events where you can sell large amounts at the back of the room.


What public events to avoid like the plague...I avoided these for about 6 years until I had proof I was ready.


How acting like a pro can make you more money . . . I laugh at the Divas who speak at the same events I do when I go home with their money.


3 super duper bonus techniques for everyone who sticks with me to the end.

And like every Tom Antion webinar you'll get much, much, more.