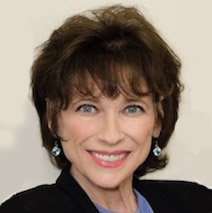 Chris Marlow Presents
How to Avoid The 9 Fatal Mistakes New Copywriters Make — And Accelerate to Fast, Sure Success as a Freelancer
Yes, Save My Spot !
When You are Going to Learn
What You Will Learn On This
Free Webinar:
The Top 9 Mistakes New Copywriters Make
When you know the pitfalls of starting a copywriting career, you can more easily avoid them. This eye-opening information can make the difference between success and failure.
What to Do Instead
Avoiding mistakes is only half the equation for success. Knowing what you should do instead not only gets you to your goal but gives you needed confidence along the way.
Helpful Resources You May Not Know About
The Internet is like the ocean... vast and easy to get lost in. This Webinar reveals a resource that can help you avoid Bright Shiny Object Syndrome and you get to your goal in record time.
WARNING: LIMITED SPACE AVAILABLE
My webinars are very popular due to the quality of the content. Many people tell me they are some of the most valuable training's they have ever received. Because of that, I typically maximize my webinar capacity. Register now to avoid being disappointed.
Yes, Save My Spot !