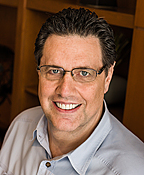 Join me for our exciting webinar!
Just register right NOW and reserve your seat... it's 100% FREE!
Presenter: Encore Presentation with Tom Antion and Mike Stewart Live Answering Your Questions
Webinar: How to Set Up an Audio or Video Podcast Today
Webinar Date: Monday, July 6
Doing What Tom and Mike Cover in this Webinar is GUARANTEED TO Help You:

Gain an entire new market for your products and services.



Use simple apps to create fantastic podcasts right from your smart phone. 




Discover what General Motors is doing to help your podcast business.



Use a simple wordpress website and a free plugin to distribute your podcast to millions of potential listeners.




See examples of small niche markets with minimal subscribers who are making a darn good  living  with podcasts



Take Advantage of a market that's commuting, exercising or lounging at the beach who might never sit down to watch a webinar like this. I make lots of money with webinars, but I'll be adding  thousands of new customers using this method.




Just register below and reserve your seat... it's 100% FREE! Three Convenient Times this Week PLUS Tom will be available to answer all your questions.