You're Going to Discover...
The 4-step business model that's turning our clients from total unknowns into 6 and 7-figure earners' while staying true to their mission and making an amazing impact on the world...

A simple structure that will allow you to serve your clients in just a few hours per week, working remotely from anywhere in the world – your bedroom, office, or on a beach...

Why blogging, podcasting, and content marketing are the SLOWEST, most tedious way of getting clients...and the simple 4-step process our clients use to make high-ticket sales every day...

How to take a prospect from 'click to client' in less than 24-48 hours, even if you're charging $5,000 or more...

AND how to do all of this by making the world a better place than it is now!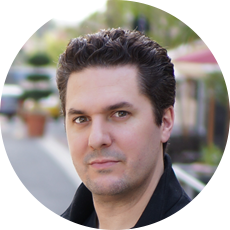 Presented by
Russ Ruffino
Russ Ruffino is the founder & CEO of Clients on Demand. He's helped coaches & thought-leaders all over the world grow their businesses to 6 and 7-figures per month, while serving the world with total authenticity.
Snippets from
The Media

"Marketing expert Russ Ruffino has built a 7-figure Internet business by focusing on relating to followers on a human level."

Huffington Post
"Russell is the Founder of Clients on Demand, a company that helps coaches, experts, and service providers attract the right clients, at the right price, anytime they want."

Entrepreneur on Fire