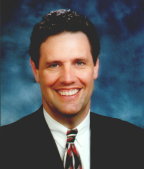 Join me for our exciting webinar!
Just register right NOW and reserve your seat... it's 100% FREE!
Presenters: Tom Antion, Jeff Herring (Rebroadcast with Tom there answering questions Live.)
Webinar: "Jeff Herring's Content Creation Workshop - The Trick to Profitable Content That Practically Creates Itself!"
Time: Saturday, June 23rd 11:00 AM Eastern Daylight SavingsTime

You can now watch on IPad, IPhone and Droid

We can now text you a reminder
Content Maketing is HOT...
...And you should be creating, marketing and profiting from your content!
... If you want to know how to break into creating prospect and profit pulling content then join us on Wednesday, May 30th for our online complimentary workshop...
... You'll discover how my friend, colleague and former student Jeff Herring creates prospect and profit pulling content in just minutes...
There's no cost to attend - it's my gift to you!
And like every Tom Antion webinar you'll get much, much, more.