"Become An Industry Expert, Increase Your Credibility And Create New Opportunities With The Power Of A Bestselling Book."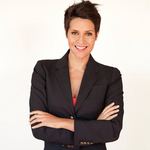 In this webinar, Alicia Dunams, founder of Bestseller in a Weekend, will be revealing her BEST-KEPT secrets to creating and leveraging a bestselling book in a single weekend!
In this 60-minute presentation, you will discover:
What's keeping you from writing a book and how you can instantly overcome it. (Alicia really knows how to inspire action.)
5 proven and easy steps to write not just any book, but a bestselling book, in one weekend.
How to select a title and subtitle that sells.
How to catapult yourself to the top ranks of the world's biggest bookseller - Amazon.com.
Don't wait for the "right" time to finish your book.
The time is NOW. Register today.